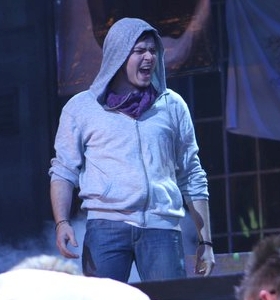 Aaron C. Finley is a native of Bozeman, Montana. In 2004 he moved to Seattle, WA to attend Pacific Lutheran University. After graduating with a degree in Theatre, he began performing in some of the most acclaimed theaters on the west coast. Some of his favorites include RENT (Roger), and A Christmas Story at the 5th Avenue Theater, as well as, Jesus Christ Superstar (Jesus/Judas) at Village Theater.
After establishing a successful career in Seattle, Aaron relocated to The Big Apple to pursue his dream of performing on a Broadway Stage.
He currently resides in Manhattan.